Rufus Wilbraham Interview
A tête-a-tête with the elusive folklorist and superstar of the Papua New Guinean literary scene.

Marian Bardham Article
The heterodox intellectual provides a brief biography of the slippery Swede, Yurkip Einstrove.

Geoffrey Rushforth Profile
The Post Emotive professor shoots streams of consciousness.

Ten Haiku for Height
A deci-plop of haiku about the very tallest buildings in our solar system.

Westlake's Predictions for 2008
Recently discovered predictions from the legendary clairvoyant and astrologer.

Quiz Quiz Quiz
Tigers! Hula hoops! Candy floss! Not really! Just a quiz. From wufniks. To you.

Boys Names
An elucidating countdown of the meanings of the 10 most popular boys names in Wales in 2006.

Alphabetical Obituaries
100-word obituaries of some of fiction's fallen and forgotten heroes and chiefs.

Mariana Prescott Review
The Enotion book editor reviews BF Stribling's new books of reviews of book reviews.

Rufus Wilbraham Interview
Rufus Wilbraham was born in Guam in 1952. Aged 20, he dropped out of school to pursue a career as an amateur saxophonist. Transcriptions of some of his most-loved improvisations were published in Amateur Saxophonist Monthly and Professional Saxophonist Triennial. He has lived in places as diverse as the Northern Mariana Islands, the Pacific Islands and the Federated States of Micronesia. He is a prominent folklorist and currently teaches Oral and Non-literary Traditions at The University of Papua New Guinea in Port Moresby, Papua New Guinea.
secret invisible writing
Wufniks: Why did the chicken cross the road?
Rufus Wilbraham: The chicken was in fact being chased by a bobcat (or, it has been speculated, a hungry orphan dressed as a bobcat) and had to choose between certain death at the hands (claws / jaws really) of the bobcat (or of course at the knife and fork of the lovely orphan) or possible death beneath the slowly approaching wheels of a large vehicle. Naturally, the chicken took his chances. The incident took place in 1915 on the Colorado Loop of the Lincoln Highway and was notable because it is supposed to have led to the first ever pile-up (comprised of two cars) on a United States highway.
W: Knock, knock.
RW: Yes. Most front doors have a peephole these days. One can see, the person at the door is someone wishing to share with you if you have a minute the glory of Jesus Christ. They have leaflets tucked under their arm and are smiling.
W: An Englishman, Irishman and a Scotsman walk into a bar…
RW: The Englishman, Irishman and the Scotsman were originally, respectively, William Morris, Thomas Edison and Charles Rennie Mackintosh, based on an actual 1895 meeting between the three men, during Edison's only visit to the United Kingdom. The content of the conversation is likely to have been a new invention – the Vitascope projector – for which Edison was in the process of gaining a UK patent. Edison was keen for two of the most respected men in British industry and society to endorse his commodity, and perhaps even lend a creative hand to the beautification of the screen onto which the images were projected – a feature with which Edison was unsatisfied. In actual fact, Edison was not the inventor of the projector (it had been invented by Charles Francis Jenkins and Thomas Armat the previous year); however, in typical Edisonian fashion this did not stop him from taking the credit. The story goes that, upon being quizzed on the workings of the projector by his two intrigued associates, Edison became unstuck, contradicting and confusing himself in the process, stumbling over his words and finding himself in some disarray. Mackintosh and Morris (who was by this time in declining health, beginning to suffer from, as his doctor so aptly put it, 'just being William Morris') thus rollicked and became uproarious. This foolishness of the 'Irishman' (as they dubbed him, thanks to his quite singular accent and in keeping with the general antipathy to the Irish of the time, thanks to the apparent unwantedness of the union) thus became immortalized in this anecdote as well as in indelicate joke after indelicate joke. Thomas Edison was, as we all know, actually from Dutch stock.
W: What's the difference between a bagpipe and an onion?
RW: There are, I'm sure you can appreciate, a great many differences between different things.
W: Doctor, doctor! I swallowed a bone!
RW: Doctors are plagued daily by the self-diagnosis and wanton hypochondria of their patients. They rarely, however, and sadly, are able to respond with any great wit.
W: How many professional wrestlers does it take to change a light bulb?
RW: Very often, if you are confused as to whether a bayonet or screw fitting bulb is required, it can be particularly helpful to have a second person there – to hand you the requisite bulb, and to save yourself from having to go up and down stepladders repeatedly.
W: What do you get when you cross an elephant with a skin doctor?
RW: When you cross two dissimilar things, the results can be sometimes desirable (see: Cockapoo, Labradoodle, Gerbador Sheptriever, Alapaha Blue Blood Bull Boxer), but can very often be horrific, as dramatised in David Cronenburg's disturbing adaptation of Nickelodeon's CatDog.
Rufus Wilbraham's Ungagged is published by Profile Books.
***
wow
Marian Bardham Article


"We cannot resist filling a blank page!" wrote the Swedish thinker Yurkip Einstrove and subsequently proved himself correct*1. The small brown notebook he was to spend the next thirteen years filling with philosophic apercus and observations would reportedly later sell at auction for a little over $2M. But what remains of the man's philosophical legacy, the results of which apparently informed the likes of Sartre and Russell, and are so abundant in today's culture? The answer is depressingly brief.
para Firstly, the notable Danish website, nordicwayz.com, has dedicated a meagre 12 lines to one of their sisterland's most innovative intellectuals, providing the reader with only a summary (although quite compendious) biography, and a broken link to the now defunct web fan-site yurksrainbow.com. Despite a united cry of consternation from many Finnish and Dutch fans, the government of Sweden's official website of honours is still without any sort of dedication to Einstrove. The Swedish authorities, in fact, publicly denied Einstrove's existence until June 1993, when his granddaughter took the matter to a small claims court and had his name retrospectively added to the electoral register.*2 Even in death, it seems, Einstrove's persistence and dedication to truth shone through the opaque convolutions of governmental bureacracy. The result was thus hailed by the political left as a victory for the Swedish people and the day unofficially became Einstrove Day. Sadly, the only reference to this event which still remains is on a defunct Swedish news forum.*3
para Since Einstrove's biographical information is pervaded with vaguish facts and unsubstantiated information, some consider the great man's reputation among Scandinavian intellectuals to be based on little more than speculation. Where, some ask, are these works of great philosophical importance? What leads Einstrove's fans to suppose that Nietzsche crafted his 'Will To Power' around the half-formed tenets of Einstrovian ethics? Einstrove's detractors have called the man himself an "ambitious phantom" while describing his works as "conjectural, speculative… perhaps even apochryphal".*4 Added to this, Einstrove's family have done little to allay the suspicion surrounding their relative, refusing to talk publicly about Einstrove since his aforementioned addition to the electoral register.
para In 1990 the Swedish government launched an official enquiry into the possibility of a national hoax, but the enquiry soon collapsed amid claims of corruption and fraud. A further attempt to resolve the matter was made in 1994 when US TV-Historian Marcus Kerry featured Einstrove's case on his weekly show "History Today", but the programme made little impact on the American public and no copies of the show are known to exist. Later that year on a Swedish late-night chat show, social commentator Jerg Svenborg voiced for the first time the possibility that Einstrove may never have existed at all. Although the particular episode was omitted from the show's public-release VHS, a full transcription of Svenborg's comments are still available via the TVS-network.*5
para Still an official former Swedish citizen, and still alive in the hearts of the Swedish people, Einstrove now ranks among the most quoted intellectuals ever, and on the 70th anniversary of his death in November 2005, the search engine Google.com reported a record number of searches for the elusive man and his work. Despite his universal popularity, the collaborative online encyclopaedia Wikipedia has recently removed its entry for Einstrove. Their reason? That the man himself is nothing more than a "work of fiction".

*1 – A logical ourobos Einstrove reportedly traversed in his treatise on time, reason and causality, God's Acrostic, published in 1913. Despite the controversial content of the essay, Einstrove forbade his publishers touse his pallendromic pen name Grobiva A Viborg, and indeed he replied personally to every piece of correspondence relating to it. The only extant copies of God's Acrostic are now kept in private collection libraries.

*2 – These unprecedented changes in European voting legislation led the way for 'forgotten' nationals of other European states to be re-established via a similar process. For a more detailed look at this phenomenon, see Karl Yorsch's fascinating book Fictionalising Foucault (Odense University Press, 1990).

*3 – Originally at twistednews.com/forums/yurk.jsp?forum=256&thread=6174. Since removed.
*4 – From James Burridge's semi-biographical The Intellectual Impresario (Keller Press, 1997), perhaps the most thorough consideration of Einstrove's possible (non)existence to date.
*5 – For more information, contact förhör@tvs.com.sv
Marian Bardham is head of The Centre for Non-Traditional Fiction at Struer University, and editor of the Danish cult magazine, Tlon's Horizon.
***
Geoffrey Rushforth Profile
Geoffrey Rushforth is a professor of Philosophy and English at the University of Belfast who is about to put the school on the literary map. His newly designed course is a mixture of philosophy, linguistics, and postmodernism with a focus on the stream of consciousness writing that writers like Faulkner and James Joyce made so popular. This will be a first in Europe, not due to its content, but due to Rushforth's lecture style in which he plans to address the issues of postmodernism and stream of consciousness in the style of stream of consciousness itself. Rushforth has told Wufniks that each class will be a forty-eight minute literary vomitation or 'verbal happening' in which he will compile his own scripts and orate to students in an uninterrupted stream of consciousness.
paraRushforth's name may sound familiar as he tried to introduce this same course in 2004 at his hometown of Chicago at the University of Illinois where records show that all fifty-seven students in his lecture left the room before the lecture was over and subsequently dropped out of the class and their respective university careers altogether. Twelve students were admitted to local hospitals with mental fatigue and in one case second degree burns to his feet and hands. Rushforth told Wufniks that this incident was, "unfortunate" but that he is excited to start anew in Europe this January.
paraRushforth has been kind enough to provide Wufniks with a transcript of his very first lecture in Chicago where he discussed such topics as Ireland, Joyce, and postmodernism in general:
para On Ireland: Ireland is a land that has the ire of many. It is Ireland, and ire land, and island, and eye land. The eyes are on the island. The eyes of Britain, eyes of the Queen. It has always had the ire of so many. Before potatoes and the leprechauns that would beat men with their own shillelagh there were the words and verbs and herbs in the rivers and the hills that would drop drop drop drop drop drop drop into the mouths of the schoolchildren like dew from leaves and they would leave and they would lie and lie in bed and lye in mouth and the drip drip drippings would lie on the page and the words were lies and the lies would lie there, and still do…
para On Joyce: Joyce Joy Ce Ce Joyce Joy of the cee of the sea from the sea is Joyce. The father of modern letters the mother of thought brother to another brother passenger of a wheelbarrow drinker of ale. Birthing new fiction like a hairy Holstein or Jersey cow as it licks licks licks icks icks the placenta off of the newborn skin and scalp. Joyce Presley, Joyce Luis Borges, Joycetoyevsky, The Old Man and the Joyce, Joyce in the morning, noon, and night. He did not pen with a write and his first English was not language
para On Postmodernism: Hocus pocus, ala Kazaam, toil toil burn and bubble, pulling hats out of rabbits and stealing watches and magnesium strips and shiny coins. This type of literary theory is meant to confuse and mystify. There is no rabbit hole only a holy rabbit whose halo is made of feathers. The mystery mystifiers and qualifiers and modifiers would have you dazed and confused when the true answers are in the sacrifice of heart, and a hearth with rice and a hearth warming moment of warm lice and lies. There are sleeve cells up my skin and keep your eyes on the ball and your I's on the wall. The television will be revolutionized.
Pencils down. The test is made up of trick questions.
Geoffrey Rushforth is the first ever recipient of the Richard Burton postdoctoral fellowship for work and new research in the field of the Arts, Letters, Philosophy, Math, Zoology, Linguistics and Physical Education. His course Post Emotive Linguistics is a third year undergraduate English course crosslisted with graduate and phD level linguistics and philosophy. He lives in Belfast.
***
Ten Haiku for Height
A haiku for each of the ten tallest freestanding structures in the world currently, as measured to their pinnacle, including any antennae.
1.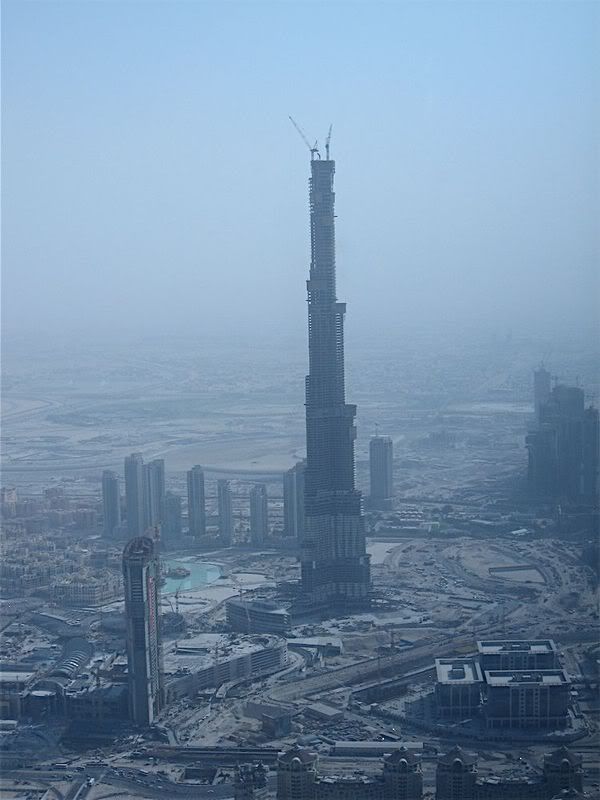 Burj Dubai, Dubai.
Big as the moon and still
under construction.
shhh
shhh
2.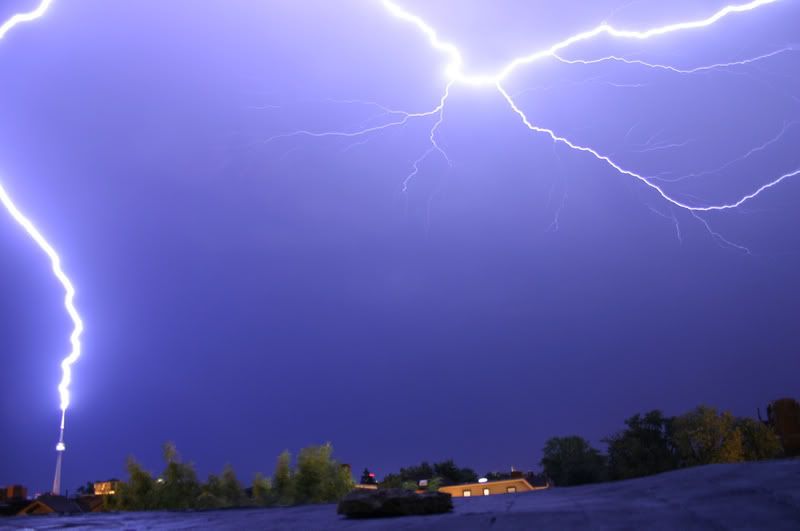 The CN Tower:
morose since being surpassed
by the Burj Dubai.
shhh
shhh
3.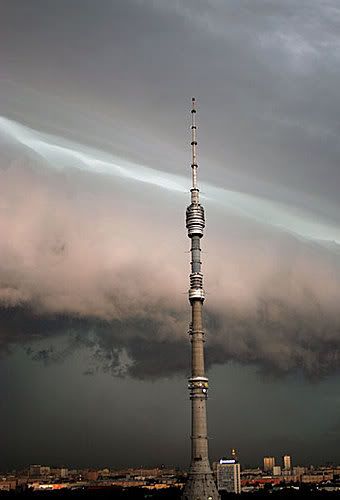 Moscow in Russia
has Ostankino Tower.
Good on you, Moscow!
shhh
shhh
4.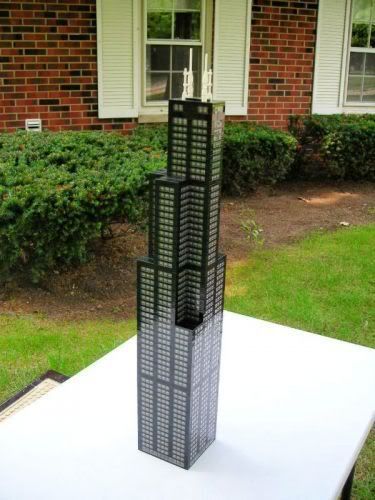 Sears Tower is big.
Costs ten bucks to reach the top.
I bought food instead.
shhh
shhh
5.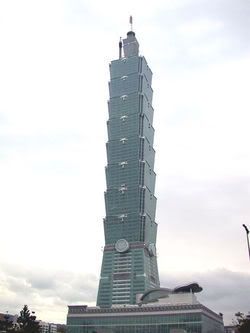 Taipei 101.
Looks like the engorged phallus
of a primed dragon.
shhh
shhh
6.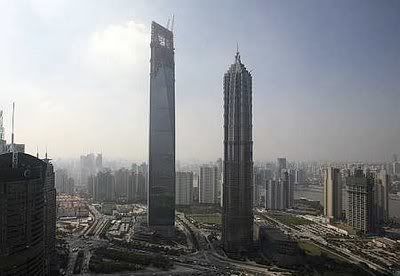 Shanghai World Finan-
cial Center is not a name
designed for haiku.
shhh
shhh
7.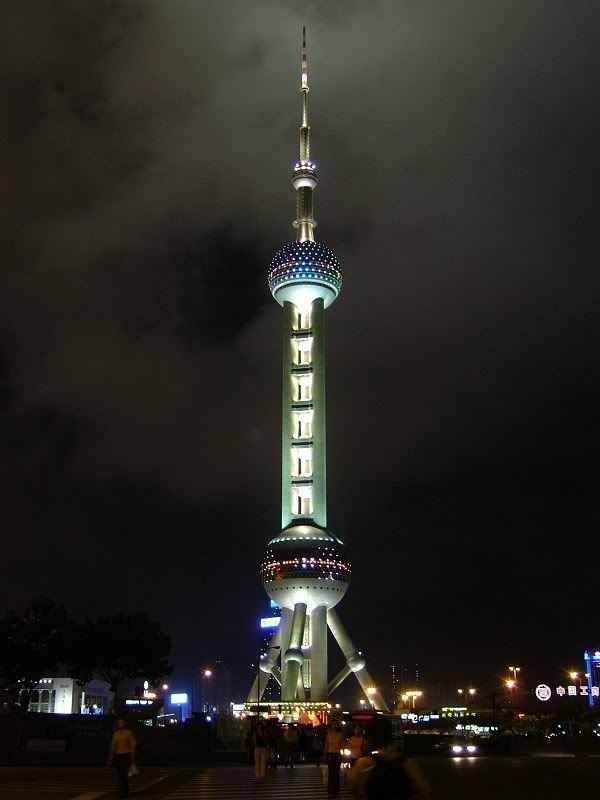 The Eiffel with balls,
Oriental Pearl Tower
looks peculiar.
shhh
shhh
8.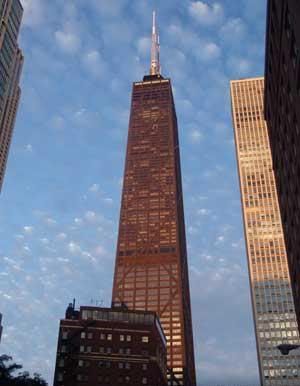 John Hancock Center.
One hundred floors exactly.
That's sweet, isn't it?
shhh
shhh
9.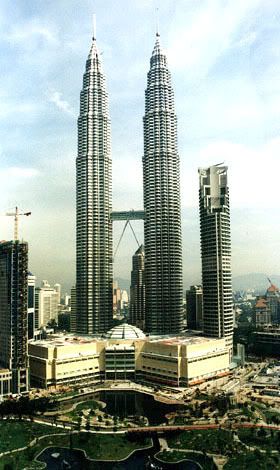 Petronas Towers.
Should this count as one or two?
They're both the same height…
shhh
shhh
10.

Empire State Building.
Sleepless in Seattle and
King Kong's scratching post.
***
Westlake's Predictions for 2008
Dr. Aaron Westlake was a student at the University of Eastern Missouri during their inaugural year in 1908 and later became a popular professor of mathematics and game theory at Berkley college in California, USA from 1939-1957. After retiring he became a mystic/numerologist to such Hollywood actors as Steve McQueen, Katherine Hepburn, and Jaid and John Barrymore Jr. In October 1969 he was asked by the San Francisco police department to consult with them on the meanings of a number of ciphers sent to them by the supposed "Zodiac" killer. Westlake turned down this offer and the SFPD moved on to psychics Josephe DeLouise and Noreen Reiner although no arrests were made with their assistance. DeLouise writes about Westlake in his book, What I See, and called him, "the only psychic to ever give me chills". Delouise was referring to Westlake's supposed prediction of Nixon's resignation, the two wars in Iraq and the terrorist attacks on Madrid in 2004. None of his predictions were ever written down and Westlake died in 1987.
wowOn January 1st 2008, however, the University of Eastern Missouri announced that they had recovered a list of predictions made by Westlake for the University's 100th year. These predictions came in the form of twelve horoscopes with a forecast for our current year and were entered into a class time capsule during his freshman semester. These are the only written predictions on record and Westlake's estate has allowed us to share them here:
wow
wow
Aquarius (The Water Pitcher): Issac Newton predicted in his early writings, based on biblical numerology, that dragons will re-emerge in 2012 to enslave humanity. My calculations, based on certain anomalies in tide and avalanche patterns, have the dragons hatching in early 2008 and not four years later as Mr. Newton would have you think. Their hatching season falls under the same moon as your birth cycle so it will be important for you to be adept at scrounging the scorched earth for bits of iron and steel that can be forged to launch the counterattack. This will be a good year for you to consider a move or perhaps a change of vocation.
Pisces (The Angry Trout): Normally reserved, introverted, creative, and meek; this will be a good year for you to try out your singing voice. Build something with your hands and then smash it with a mallet. This will be a good year to invest some extra doubloons you may have in the markets. Open toed shoes in the evening will be detrimental in the summer months while Venus is in your fifth house. Be wary of the Irish. Virgo will be a strong companion during this year.
Aries (The Ram): You are intelligent, a good leader, hard headed, and an excellent blood type. You will need all of these traits in what the stars and numbers predict will be a tumultuous year for you. Your moon and Mars will be in direct co-reliance during the beginning of the year and this means you will have to cut out all poultry, jams and preserves during January and February. On the creative side, during the spring, if you are thinking of writing a play, composing a sonnet, or performing in a choir, now is the time to do something to get noticed. Cut off a small appendage or try adultery. The latter part of 2008 will be disruptive and poor for business ventures as a long time associate and friend will be accused of murder. Vocation changes are not recommended but a change in wardrobe may be due.
Taurus (The Bull): There is never an easy way to say that you will need to learn new skills this year or face extinction. You, more than any other, will have to become more like their zodiac partner to overcome these challenges. Like a bull you must be fierce, sexually aggressive, and quick to anger. Ironically, avoid the colour red during this year. If you are planning to start a family or raise children, 2008 is not a good year because any children born to you are likely to have webbed toes and become politicians.
Gemini (The Double): You are a shifty and untrustworthy sign. Baked goods are important to you this year and try to keep as many as fifteen spices in the house at all times. The Chinese should be running things by now so learning a second language is an important goal for you to set this year. Be careful as Mercury moves into your fifth house during the spring as this will carry with it an unhealthy attraction to dogs and lemons.
Cancer (The Crab): Your life pursuit is to have constant reassurance and 2008 will be no different. Avoid even numbers and try to settle on one haircut and jacket for the entire year. The war in Alaska should have the price of firewood soaring by the time the Moon is in your twelfth house so invest in coal before the winter comes.
Leo (The Good Lion): A born leader and sexually virile, this is a perfect year to organize a trip abroad. Your house will burn down on a Friday. Try to stay as close as you can to magpies, crows, and other carrion birds.
Virgo (The Virgin): Your goal in 2008 is the search for truth and unity through sandwiches. Keep an eye on the price of grain and invest in a mortar and pestle and try to keep some good spreads on hand. Love is on the horizon later this year as the sun and Mercury move into co-reliance. Many will be struck dead with the Russian red (Communist) measles. If you survive, love is sure to blossom.
Libra (The Scales): Your ruling element is air so that is most important to you in 2008. It is imperative to avoid complications in your life this year. Any communications with family or loved ones should be done in writing only, or if absolutely necessary, with a system of ringing bells. Business pursuits do not interest Librans so most of your money should be kept safe in a hole or coffee can. Your lucky numbers are April and honeybees.
Scorpio (The Stinging Death Beetle): You are resilient, passionate, and a survivor. Your element is water so drink plenty of it. You are a fate driven sign and this year your fate will lead you to a great invention. Use your creativity and drive to create a new frog repellent, longevity powder, or manipulate light waves to make fruits and vegetables much smaller. Children are in your future because by now they should be responsible for about 95% of the world's labour. Your children will be born with strong backs and tiny hands.
Sagittarius (The Archer): You are overly expressive and prone to frequent breakdowns, both physical and mental. Try to stay out of the sun as much as possible this year. Travelling may be the cure to any complacency throughout the year but stay away from countries with stars on their flag. Any political aspirations must be dropped and botany will become very important. Your lucky numbers are fire and walnuts.
Capricorn (The Faun): You are resilient and your family and friends are most important to you this year. Speak loudly in most social situations and peanuts will become quite useful. Balance is also important this year so make sure everything in your house is bolted to the floor or ceiling. Any slanting should be corrected immediately. If space travel has become affordable then a trip to your ruling Saturn is recommended in the first half of the year. Love will come from a woman with lots of spaces between her teeth and pay attention to the numbers 27 and 4 and align yourself with any Spaniards.
***
Quiz Quiz Quiz

Welcome to Wufniks's very first quiz.
We worked so hard on this. It's late at night now. We've been working at it for ages. You shouldn't just use Google and then claim your incentivising prize, which is what you get if you achieve the highest score. If you did that, it would be depressing. Have a fair go of it. Have a go.
bingo
Section #1
Working Titles!
Steinbeck wanted to name Of Mice and Men 'Something That Happened'. Now that's a fact. And WHAT a fact! Seriously! Imagine! Fantastic. Anyway, try to figure out which of these is the real working title to some of your favourite boooks.
1. Pride & Prejudice
First Impressions
Mr Bennet's Eligible Daughters
Darcy Comes Up Trumps
2. The Great Gatsby
Among the Ash Heaps and Millionaires
On the Road to West Egg
The Pretty Good Gatsby
The High-bouncing Lover
3. War and Peace
Keep Your Chin Up
All's Well That Ends Well
It Never Rains But It Pours In St. Petersburg
4. How to Win Friends and Influence People
Glad-Handing for Beginners
Believe You Me
6 Keen Ways To Make People Think You're Neat
5. Gone With The Wind
Tomorrow Is Another Day
Mules in Horse Harness
Ba! Ba! Black Sheep!
The Wind Is Gone
6. To Kill a Mockingbird
Boo's Day Off
Scout Finch's Alabama Adventure
Boo Radley Doesn't Live Here Any More
7. Nineteen Eighty-Four
Big Brother Is Watching You
Thought Police Academy
Nineteen Ninety-Four
8. Moby Dick
A Very Large Whale Indeed
The Pequod and the Coffee Shop
Ahab's Odyssey
9. Dr Jekyll & Mr. Hyde
Mr. Two-Face
What The Maid Saw
London's Janus
10. The Very Hungry Caterpillar
Ice Cream, Salami, Lollipop, Yum!
A Week with Willi Worm
The Little Worm That Could, and Did!
bingo
Section #2
Mills and Boo-urns!
We at Wufniks, like everyone at everywhere, are of course huge fans of the Mills & Boon's oeuvre. We read them naked in an empty-but-plugged bath, and by the time we have finished (it was unputdownable) the tub is overflowing with mostly tears. The fact that the books are only available for a month or two and then pulped really gets us hot. Such good stuff! Find the real Mills and Boon titles in the list below and you will get points.
The Sheikh Surgeon's Proposal
Traffic Cop, Paternity Pain
The Salsa Dancer's Stepson
It Started With a Frisk
The Sicilian's Ruthless Marriage Revenge
Kebab Me Silly, Irfan
The Risk Assessor's Rendezvous
The Zookeeper's Unnatural Affair
The Greek Tycoon's Convenient Bride
Sold at the Ayatollah's Whim
A Widow's Consolation
Virgin Trollop: Used as Bait!
The Arm Wrestler's Gentle Seduction
Cattle Rancher, Secret Son
The Dutch Entrepreneur's Filthy Suggestion
She Dreamed of a Carpenter
The Gravedigger's Broken Promise
Virgin Slave, Barbarian King
The Seal-Hunter's Tainted Bride
The Eskimo's Ruthless Reprisal
Bought for the Frenchman's Pleasure
The Lollipop Lady's Wonderful Morning
Apple Polishing in Paradise
bingo
Section #3
Factoids!
There's nothing we at Wufniks like more than an implausible fact. For example, Bill Wyman's son married his grandmother-in-law. Fact! Sigourney Weaver's dad is said to be one of only two people who know the exact recipe of Coca-Cola. Factomundo! Link these authors to the facts about them. Wow! Some of them are almost too crazy to believe!
1 ) Lord Byron
2 ) Charles Dickens
3 ) Jules Verne
4 ) Jorge Luis Borges
5 ) Mark Twain
6 ) Arthur Conan Doyle
7 ) Henry James
8 ) HG Wells
9 ) William Faulkner
10 ) Norman Mailer
11 ) Ludwig Wittgenstein
12 ) Kingsley Amis
a ) In a dream, foresaw the death of his younger brother, on an exploding steamboat, a month later.
b ) Was a professional spoon-player in a jug band
c ) Invented the flask
d ) Worked as a chicken inspector
e ) Was excellent at lacrosse
f ) Loved to goad Gypsies
g ) Only ever wrote with gloves on
h ) Was best man at Rudyard Kipling's wedding
i ) Went to school with Hitler
j ) Was a circus snake handler as a boy
k ) Kept a bear as a pet
l ) Gave Poe the idea for The Raven
bingo
So! Send us your answers! You are mad geniuses. Your prize awaits. Winner will be announced SOON!
From Wufniks with love.
x
***
Boys Names
The top 10 boys names in Wales in 2006, their etymology and meanings.
1. Jack
Derived from Jackin (earlier Jankin), a medieval pet form of JOHN. Traditionally given to the sixth-born child in Irish families, Jacks are prone to lactose-intolerance and fear of foreign languages. Jacks have an aversion to rice and are unnecessarily competitive arm-wrestlers. Jack Nicholson and Jack the Ripper are a famous bearers of this name.
2. Dylan
From Welsh, dy ("great") and llanw ("sea"). In Welsh Mythology, Dylan was the god of the Tides; he walked with a limp and had a skin the colour of a beetroot stain. Bob Dylan was born Robert Allan Zimmerman. Dylans are usually five foot tall or thereabouts and typically become Lego builders or actors.
3. Thomas
Greek form of the Aramaic name Te'Oma, which meant "twin". Many Thomases are not, in fact, one of a set of twins. Thomases are famed for their scepticism. They are known for their cheekiness, their gumption, their short stumpy funnels and their six small wheels. Thomases are huge fans of Scandinavian versions of proverbs; for example they would say 'tread like a cat around hot porridge' rather than 'beat about the bush'.
4. Joshua
From the Hebrew name Yehoshu'a, which means "YAHWEH is salvation". It is generally a bad idea to name a computer 'Joshua'. Joshuas are prone to baldness and vegetarianism. They are particularly adept at hangman and gutting fish. Joshuas often feel an irrational attraction towards Zurich. If they could change one thing about their face it would be their lack of a top lip.
5. Rhys
Means "enthusiasm" or "ardour" or "eagerness" or "verve" in Welsh. Rhyses give off the fragrance of primrose, enjoy tyre-swings and cage fighting. The popular peanut butter cup was named after its inventor, Rhys Burnett, though the spelling was simplified. Rhyses are keen fare-dodgers and take an inordinately long time to learn how to tie their shoelaces. 'Rhys' is best deployed as a middle name.
6. Daniel
From the Hebrew name Daniyyel, meaning "God is my judge". Often shortened to 'Danny' or 'Danno', an entire book of the Holy Bible's Old Testament is dedicated to cataloguing and honouring famous Daniels throughout ancient history. Daniels have comically long and hairless arms. Famous bearers of this name include Swiss mathematician Daniel Bernoulli and American sportswriter Dan Daniel.
7. Ethan
Means "solid" or "enduring" in Hebrew. This is the name of a particularly wise, knowledgeable and garrulous man from Christian Scripture. Do not name your child Ethan if you have any aspirations for him to become royalty. Ethans are especially susceptible to scurvy and stubbed toes, but have an exceptional eye for a bargain.
8. Oliver
Norman French form of a Germanic name, possibly the name Alfihar meaning "elf army". The name became popular in the Middle Ages, during the Olive Famine, with people giving the name to their first born and bathing them in brine and oil. Olivers are fleet of foot, but resistant to new technology. Often shortened to 'Olliee', an Oliver should pursue a career as a cat burglar or paladin.
9. William
From the Germanic name Willelm, which was composed of the elements wil "will, desire" and helm "helmet, protection, chain mail, goosefat". Like all good names, it was introduced to Britain by the Normans. It is a name of greatness, of kings and marksmen, not of flower arrangers or agoraphobes. It is also the name of history's greatest poet: William the Clerk (of Normandy). Williams are excellent at remembering passwords.
10. James
English form of the Latin Latin Jacomus, which was derived from Iakobos, the New Testament Greek form of Ya'aqov or JACOB. James the Just was Jesus's little brother. Jameses are abnormally tall, usually fringed with clouds; to save themselves from having continually to stoop, Jameses often carry step ladders for others to climb. Jameses are violent and spiteful. James is a good name for a best friend.
***
Alphabetical Obituaries
Abel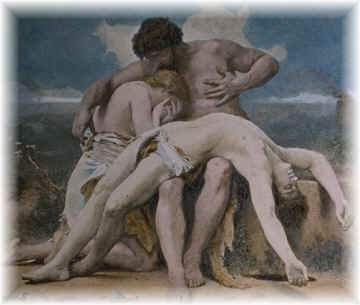 Born one baby too late, Abel was a bright boy and a lively and fascinated herdsman. His sheep were understood by many to be the yummiest and most optimistic of all woolly mammals. Abel was generous with the meats of his sheep and was well-known for putting on huge buffet spreads of lamb kabobs, hogget & potato pies, chops, and barbecued hindquarters. These buffets regularly outshone the catering attempts of his elder brother, and main professional rival, Cain. Abel died in a field, killed by the jaw-bone of an ass, and was survived by his two parents and his brother.
***
Bluto
Nicknamed 'Bluto the Terrible' by his childhood au pair, the young and idealistic Bluto struggled to distinguish himself. He spent many years studying to be a hypnotist, fitness instructor and Sheikh, before eventually becoming a sailor. He was dapper and romantic and utterly devoted in his affection for his inamorata, Olive Oyl; however, his attempts at courtship were frequently interrupted by the pruny and violent mass of Popeye, who was also a sailor-man. Distraught, and as a final gesture, Bluto shot himself out of a canon, a banner trailing from his body that read: "I Olive You!!" He was 51.
***
Caliban
Born in 1580, Caliban was an only child. As a youngster, he enjoyed smashing together small rocks that he held in his hands. Eventually abandoned by his mother, Caliban quickly grew to understand pain beneath the mallet and staff of his adoptive father, Prospero. A romantic and an optimist, Caliban could never find shoes that fit and coined many witty turns-of-phrase during his lifetime that are still used today such as 'the beast with two backs' and 'tank fly boss walk jam nitty gritty'. Upon his death, Caliban was cremated and, hidden in raisins, his cremains were fed to seagulls.
***
Dick Dastardly
The youngest of fourteen children, Richard Fitzwilliam Dastardly was bullied growing up: he would wake to find his underpants on fire, or to realise he had been locked in the chest freezer in the basement. He was understandably competitive and a tireless innovator. He spent his later years attempting to locate and capture an example of the rare and endangered Yankee Doodle Pigeon. It was this obsession that ultimately led to his untimely death, falling 8,000 feet from the wing of his modified motor glider, a butterfly net in his hand, with his beloved snickering Muttley by his side.
***
Ernie
With 'Rubber Duckie' at #16 on the hit parade and the smash-skit 'Banana in my Ear' being performed on swingsets worldwide, Ernie should rightly have been overjoyed. Alas, he was not. A jazz enthusiast, Ernie's one true passion — playing the saxophone — always eluded him. Despondent at his lack of dexterity, Ernie sought solace in crème du peche. He was found, by Bert, drowned in the bathtub. At the funeral, a teary-eyed Bert vowed to begin sleeping in Ernie's bed, saying it would be "too painful to look over every morning and see it empty". He is sorely missed.
***
Falstaff
A rotund and cowardly hero from Shakesperean times. Robert Herrick once described Falstaff as, "the fastest runner I've ever seen". Falstaff was a bon vivant and man about the village. He enjoyed anything alcoholic and was the inventor of over six different kinds of schnapps. He used most of his schnapp fortune to have himself pushed around in a cart and never used his legs for the last eight years of his life. It was Falstaff who first uttered the phrase, "all the world's a stage", followed by, "and I just shat myself". His birthday is a holiday in Barbados.
***
Goomba "Goomie" Goomba
In a world full of senseless war, led by the evil dictator Bowser, one goomba had the courage to reject despotism and embrace peace. Goomba #00008 or Goomie, as he was known to his friends, chose suicide over fighting an enemy that was, "just looking for his girlfriend. I have no qualms with this guy." Goomie threw himself into the Level 1 abyss on the 13th of November, 1988. The youngest of 230 children, Goomie is survived only by his sister Jeanine who is stuck between two pipes on level 4.
"War is not the answer" ~Goomba "Goomie" Goomba
***
Harry Haribo
One of the most recognizable faces of his era, Harry Haribo was born in Bonn in 1920. When he was six year old, Harry's sister Mathilde became paralysed after falling from a Duisburg viaduct whilst playing tag with her brother. The most famous image of Harry — of him sitting, beaming at the camera, holding a banner emblazoned with his surname — was taken the very next day. Still in shock and unable to speak, Harry repeatedly burst into tears between shots. However, always the professional, Harry still managed to get the shot. Harry never fully recovered and died broken-hearted.
***
Ichabod Crane
A beloved schoolteacher in the town of Sleepy Hollow, NY, Ichabod was long thought to have been decapitated and consequently killed by the infamous headless horseman in 1820. Town skeptics attributed Crane's disappearance to his arch rival Brom Bones. These theories were later squashed when Bones' body was found in a shallow grave outside of Tarrytown, NY shortly after Crane's disappearance. Crane resurfaced in Birmingham, England in 1825 under the name M.R Tode with a five year old daughter; Katrina. Crane died in 1837 from an infection stemming from a botched wart removal on his left toe. He was 41.
***
Jimmy Two-Times
Real name James Pendleworth, mob legend 'Jimmy Two Times' achieved notoriety amongst New York's crime families without ever committing a felony. He was often quoted as saying 'I took care of that thing for you, thing for you,' usually referring to an unpaid laundry bill or delivery of south European artichokes. His ties to infamous gang members brought him success when he opened his restaurant "Jimmy-Jimmy's". It was kept in the black by affluent gangsters, several of whom witnessed his death from a stroke at the age of seventy nine. Government agencies recently admitted they surveilled him for fifty years.
***
Krang
Originally hailing from Dimension X, Krang's date of birth is unknown but New York Port Authority records show his arrival on the 21st of Janurary, 1981. Krang lost his interstellar fortune on the Dow Jones after a string of bad investments in exo-skeleton companies. In 1993 his Technodrome was repossessed and he and longtime partner Shredder purchased a house in Long Island and soon adopted a Vietnamese orphan named Lan. After a long battle with colorectal cancer, Krang died in March of 1995. Krang left all his assets to his son, and lover Shredder with the final instructions, "enslave humanity".
***
Lando Calrissian
Professional gambler, mining magnate and military hero, Lando Calrissian was best known for his despicable betrayal of interstellar roustabout Han Solo to the slug-like crime boss and all-round bad egg, Jabba the Hutt. (It took an indignant letter campaign by Solo's long time friend Chewbacca for the prideful Calrissian to begin absolving himself: years later, Solo received three Ewok concubines by way of an apology.) In his later years, Lando lost big at sabacc and died an unceremonious death under the jets of a space bus on his home planet of Socorro. He had been registered homeless for a decade.
***
Mike Haggar
Mike Haggar was elected Mayor of Metro City on the strength of his anti-crime stance. As he said in his inaugural address, 'Once I grab ya, you're going for a ride!' On the 18th April 1989, it is believed he suffered an extreme schizophrenic episode. Haggar removed his shirt and walked outside, where he proceeded to kill dozens of people. Most were acknowledged felons, others unfortunate bystanders. Witnesses say he punched most of his victims to death and bludgeoned others with a discarded pipe. Some claim he recovered from seemingly mortal wounds several times before finally succumbing to a piledriver.
***
Nick Adams
Nick Adams was a man. A good man. He would get up in the morning and work hard. Every day he would work hard. He grew up in Michigan where the sun is hot in the summer and in winter it is cold. He was a battler. He fought against dark things and, like all men, when he was tired he would lie down and go to sleep. He died like most men do. The darkness finally caught up to him. It came in the night and took him on the first of July, 1961 somewhere between Spain and Idaho.
***
Optimus Prime
Made in Taiwan, Optimus Aloysius Prime always found it difficult to relate to those who were not dedicated, as he was, to freedom, valour and righteousness. Aged 23, Prime married the Russian contortionist, Alexa Levdyenko. The couple shared three children and ownership of a small aircraft carrier on the beautiful Hawaiian island of Kauai. In collaboration with Elton John, Prime famously set up the cleft palate charity, No Sacrifice, which raised over $5m for the cause. Despite clocking up nearly 800,000 road miles, Prime was never ticketed. The only fight he ever lost was his last, with Short Bowel Syndrome.
***
Pangloss
Proud proponent of the popular theory that 'the world we live in is the best of all possible worlds,' and polymath, the cause of Pangloss's death is still the subject of much debate amongst scholars and optimists the world over. It is believed that Pangloss was caught in the now-famous Buenos Aires hurricane of 1778. Witnesses describe him soaring through the air and variously being killed by landing on:
A wooden cart
A cow
A church
A church gargoyle
The roots of a cedar tree
Humourists have also suggested that the impact broke his ego and caused him to die.
***
Q
A great engineer, inventor, and servant of the British Empire, Q was the only name anyone knew him by for the whole of his life. When not creating implements of silent murder, Q found great joy in building miniature furniture for dollhouses. Following the announcement of his death, the widow Q released this statement,
"I have never seen him happier. He was bent over his work table with his eyes closed. A tiny four poster bed to his right and a booby trapped iPod to his left. He was the love of my life. I miss him." Q was 85.
***
Ronald McDonald
As the illegitimate son of a steelworker and a shoe-factory heiress, Ronald McDonald often had trouble placing himself socially. Perhaps the most influential event of his childhood was the severe facial scalding he received at the hands of his uncle Donald; he learnt to cover the subsequent disfigurement with subtle make-up. Aged eighteen, Ronald registered for the armed forces, only to be dishonourably discharged for incompetence and inappropriate dress a few months later. After some voluntary work in a local children's ward, Ronald was last seen walking fully-clothed into the Atlantic at Popponesset Beach, Massachusetts. His body was never recovered.
***
Sam Spade
Described in a highschool yearbook as 'Most aloof', Sam was destined for solitary work. Spade was renowned for such one-liners as 'When you're slapped, you'll take it and like it.' His unpopularity was legendary. Spade had only a few cases as a private investigator before he was effectively retired by a gunshot to his left knee. For the rest of his life he worked as tobacconists' assistant. His boss refused to work in the same room as him. Aged sixty-one, Sam was run over and killed by a van loaded with horticultural tools. There were no spades in the van.
***
Tinkerbell
Due to ambiguities in the law of Tinkerbell's native Neverland, the loveable woodland nymph suffered frequent (and legal) molestation by her father from a young age. Many psychologists have attributed her obsession with the childlike Peter Pan to these early experiences. After fleeing the family home aged four, Tinkerbell fell in with the Lost Boys, a band of miscreant orphans. Her duties within the group were both maternal and romantic. Contrary to folklore, fairies do not die if people stop believing in them; the most common cause of death is a hammer blow, a fate which Tinkerbell suffered aged ten.
***
Uncle Fester
Uncle Fester, real name Uncle Fester, was raised on Smuttynose Island in the Gulf of Maine. As a youngster, Fester frequently participated in handsome pageants, but retired unencumbered by awards, possibly thanks to his alopecia universalis. He was equally unsuccessful in talent shows, where he always chose to tap-dance rather than demonstrate his quite hilarious ability to conduct electricity. After a long and frustrating career as a big game fisherman, Fester took to living in various relatives' basements. On the evening of his seventy-third Christmas, Fester sadly and messily ended his life with the aid of his beloved blunderbuss, 'Genevieve'.
***
Victor Frankenstein
Controversial Prometheus, college dropout, oldest of three children, Victor was a man driven by science, yet cursed by fate. As a child Victor showed promise after winning three consecutive spelling bee championships and winning runner-up in the 'Lil' Robin Hood archery competition. Victor quit University after a famous dust-up with a professor involving a patching trowel. Along with his infamous "Monster", Victor is also credited with re-animating a childhood friend who had drowned, replacing his heart with parts from an old pocket watch. Victor was found floating off the coast of Greenland, wearing only a pair of poorly sewn mukluks.
***
Wally/Waldo/Walter
Wally Mandible Handford was a popular children's icon and serial molester. He would barge into crowds of people, groping and grabbing as he went. Victims said the experience was made more horrifying by the lifeless smile he adopted when 'out abusing'. Police in Aarhus, Denmark, finally spotted him at work during a fireworks display in 1967. They subdued him with clubs and he was sentenced to eight years in prison. He had no visitors. In March 1970, he was strangled to death in the prison cafeteria by another inmate, Kyle Ambleminsh. Guards found nine Where's Wally books in Ambleminsh's cell.
***
Xorn
The most powerful and suicidal of the Brotherhood of Mutants, Xorn's life was balanced between saving mankind and threatening to destroy himself, and consequently the universe, in a flash of gravity and self-loathing. Xorn's downward spiral began when, as a teenager, his father tried to sell him to some Armenians. Xorn escaped and found work as a tester for artificial sweeteners. A controversial salt/sugar formula was how his ability to heal the sick and tear holes in space was discovered. Plagued by depression and the power to destroy worlds, Xorn took his own life on the 14th of April, 1997.
***
Yoshi
Trusted steed to an intergalactic hero, Yoshi Stephen Yosh will be forever unfairly cast as a mere sidekick instead of one of the great contributors to contemporary art in modern times. His fluid poetry graced the Paris Review, his paintings hang in the Musee D'Orsay and he holds eight world records for competitive eating from the USCEF, including boiled eggs, hot dogs, and crackers. He played seven instruments, including the oboe. He died in his sleep, leaving thirty-eight children behind and his harrowing memoir "The Plumber's Quiet Brother" unfinished. Hundreds gathered at his funeral. Mourners hurled eggs into the air.
***
Zeus
Wrought with Alzheimer's, Zeus' twilight years were described by wife and sister, Hera, as 'Astoundingly boring.' Gone were the days of hurling lightning bolts and conquering nymphs. Instead Zeus was often found bent over a chess table, asking 'How many spaces can the horse move?' He would complain of stiff arms which may have been a symptom of Alzheimer's or the late onset of repetitive stain injury. Gathering small and pathetic clouds in his hands one day, Zeus caught pneumonia. Bed-ridden, his only visitor was Amalthea, the goat who raised him. Zeus admitted to not recognising the goat and later died.
***
wow
Mariana Prescott Review
Mariana Prescott reviews BF Stribling's Without Showing Off
The book reviewer is, by most accounts, a curious creature. For what is he striving? Critical recognition? A seat at the editor's table? The illusory climes of equanimity? In some cases he is seen as a contrarian at a zoo, lazily poking a creature through a chain-link fence (though, those around him will quickly notice that he is chained to the very same beast). Because, without books (the artist howls) what would reviewers be but shoulder-shrugging paupers? To me, this view smacks of sour grapes.
Critical response to a book is called a book review; this much we know. But the critical response to a book review? What should we call this extraordinary phenomenon? A book-review-review? If the idea itself is not absurd, its title certainly is. And what exactly is being reviewed in a book-review-review – the exegesis of metaphors and plot, the aesthetic priorities of its author? But perhaps the problem is being approached wrong; after all, in the past century the review has undergone a change of persona: the functional review has become the review as art, the review as display. (It is Auden who said that one cannot review a bad book without showing off.) So as an artefact, is the review not open to the same critique as the work itself, especially if the review is just a languid display of critical ineptitude? The necessary answer to this question is yes, meaning it is time to ordain a new member of the critical clergy: the reviewer of reviews.
BF Stribling is just one reviewer of reviews, and – it must be said – an assiduous one at that. His new collection Without Showing Off (taken, presumably, from the Auden quote), is a lively compendium of these reviews, excerpted entirely from his private writings. Stribling is, according to the book's biography, known mostly in Kent circles for his expert watercolours. This reviewer, being neither from Kent, nor a watercolourist, will admit ignorance straight away.
On the subject of literary criticism, BF Stribling is a polymath: Derrida comes and goes without trouble, the Leavis family make an appearance. Even the Russian formalists get a quote or two. This is a necessary virtue: without a robust literary knowledge the reviewer is a walking bullseye; without the same or better, the reviewer of reviews is a blunt arrow. Stribling's knowledge of a hundred years of literary criticism is comprehensive without being ostentatious; his intention, after all, is to review the reviews, not idly jeer at the ignorance of their authors. Neither is he interested in being an apologist for literary ineptitude. In his first review-review (of John Freud's review of Peter Frenzen's book Elbow Room), Stribling quotes the querulous Earnest from Wilde's The Importance of Doing Nothing: "Why should the artist be troubled by the shrill clamour of criticism?" Stribling's reply is a solemn testament to his level-headedness: "Why indeed, if the artist and his audience are at odds with one another?" Stribling is, it seems, at most a protector of writers, and, at least, a tormentor of reviewers. Quoting Borges, he says "reviewers 'translate books into schools, influences and composites' and in so doing reduce their novelty and life." Clearly here is a man who loves to read, and hates those who, finding no holes in a book, set about picking their own.
But how, technically, does he go about his work as a reviewer of reviews? His editors have surmounted the obvious typographical hurdles by providing an appendix of the reviews under scrutiny at the back of the book. This appendix is, in itself, something of a reviewophile's dream, filled as it is with literary curios: copies of original Preston Gulliver manuscripts, the first ever Hutton's Bazaar flash-review, and a scathing appraisal of the Bible, published in 1973 by the Feminist quarterly Multitude of Sins.
But what has Stribling been doing these past twenty years? Why hasn't he been feasting on the holy cows of literary criticism in Fleet Street for a quarter century? According to his editor's introduction, his oeuvre has been sitting in a drawer like some lost gospel (and, much like the recently discovered Gospel of Judas, Without Showing Off threatens to rock some boats).
But there are holes. Stribling is, one realises quite late on, only human. In his review of Nigella Martin's review of Rick Steer's rewrite of the Divine Comedy, Stribling describes Beatrice as a 'platonic' ideal when clearly she is nothing of the kind. In a later review his argument gets lost beneath prolixity. But such instances of confusion are few and far between and are rarely detrimental to his point. No doubt it is these points which will be leapt on when reviews of his book begin to percolate the press. (Stribling himself notes a tendency for reviewers to pack-hunt, and, in his foreword, pre-empts potential reviews of Without Showing Off with a warning: "For those wishing to review this book, please note that I will review those reviews as critically and – I hope – objectively, as any other. Any reviews of my reviews of those reviews I will strive to review without prejudice." This reviewer's only criticism of the review-review enterprise is that it threatens to descend into a series of angry letters in broadsheet newspapers.)
So how to avoid this eventuality? What is required at this point, and without irony, is a clear review of Stribling's reviews which he can quite safely review at a critical distance. (It is no good reviewing his book negatively without a firm literary grounding: Stribling will only jump on you from a great height and, when he is finished, pick his teeth clean with your errant hyphens: as well as his more general pedantry, he is a tireless stickler for grammar.) But how to review such a man? How to review his ability to review (reviews)? How best to avoid the ugly fate of so many in Without Showing Off ? (For Mooney of the North East Chronical, for example, Stribling has undiluted scorn; for the epigrams of Walter Penniman he has little patience.)
The answer seems to be this: in order to avoid Stribling's wrathful focus, and the obvious circularity which threatens this whole endeavour, a review of Without Showing Off must be written which grants him his due while quietly discouraging the writing of reviews of reviews. I hope in this small task at least I, your reviewer, have succeeded.
Without Showing Off is published by Kraken Press.
Next week: BF Stribling on recent reviews of his new book.